Why am I in DuoLife ?
Because thanks to DuoLife I recovered from an illness!
I obtain practical tools necessary to develop my own business.
I create a better world with them!
My personal message
My name is christelle reigue.

I welcome you to the registration page of DuoLife Club.

By registering to DuoLife Club you become part of a unique community that in its life is guided by the most valuable qualities, which are INTEGRITY, WORK ETHICS, RELIABILITY, PARTNERSHIP, RELATIONSHIP AND INTEGRATION.

DuoLife Club allows its members to personal and business development, and also allows them to take care of what is most important- HEALTH of theirs and their loved ones

In case of any doubts I will be happy to help and answer any questions related to DuoLife Club.

I wish you that from today, your every day was special...
My favorite products
DuoLife Chlorophyll
is the answer for those who want to keep their organism in an optimal shape as long as possible. Thanks to its exceptional performance it is called the 'liquid energy'.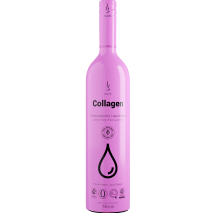 DuoLife Collagen
enriched with antioxidants helps to keep the skin firm and supple, protecting it against premature ageing and improving the health of your hair and nails. Natural Collagen ensures normal functioning of articular cartilage and bones.
Duolife Keratin Hair Complex is a unique product in the world market of dietary supplements. It is a complex action in 3 steps:
1. The product helps hair grow
2. It reduces hair loss
3. It adds more hair density and volume.